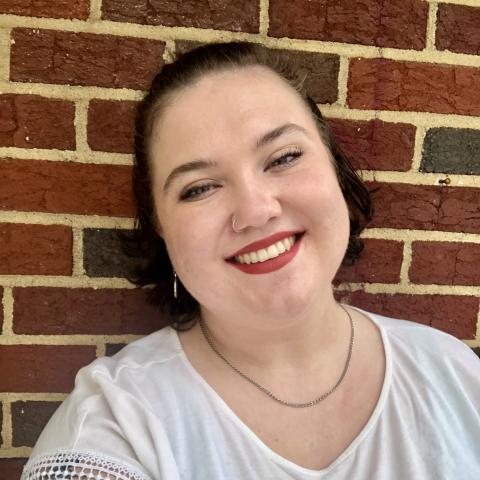 Abstract
This presentation is the culmination of my poetry work for my major in Creative Writing. This presentation includes five forms of poetry: a haiku, an ode, a free verse poem, a syllabic verse poem, and two villanelles. I wanted to learn 1) how to write successful poetry and 2) how to then apply that success to all forms of writing.
All poetry must be crafted intentionally, and this intentionality increases exponentially when working with specific poetic forms. Readers want an author, regardless of form, to make them experience all of life's wonders and heartbreaks. We write about this human experience by breaking the individual down to its base parts and building it back up into something lyrical and universal and above all intentional. Through study, practice, and intense revision, I have learned that language, no matter the form or genre it's in, is most effective when this careful intention meets carefree fluidity.  
Biography
Katie San Filippo is a Fleer student, a Creative Writing major, and, most importantly, a cat parent. She has taken the long and meandering way on her journey to graduation and finds herself more fulfilled for it. She is eternally grateful to her family, her advisor Rebecca Davis, Dr. Andrew Thomas, and her two cats, Asher and Cairo, for their unwavering support and loud (sometimes meowed) encouragement.