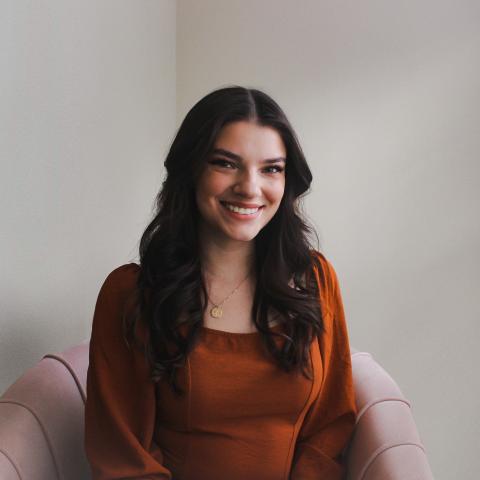 "Art is a question to the problem. Design is a solution to the problem." - John Maeda
As the Salem College athletics department evolves to include new students and staff, and as they re-emerge from a year long hiatus, their brand should evolve to reflect their reignited, reenergized, and powerful presence. Through research of different interpretations of the team name "Spirit," I landed on flame imagery as a unifying point. A flame represents the department's reignition, their fiery passion, and their glowing spirit that radiates throughout our campus.
My approach to creating the visual aspects of the brand was very abstract, using elements and principles of design not to create a concrete image but to evoke a feeling. The sharp edges of the logo translate to power and precision, while the horizontal lines and slanted orientation imitate a quickness of motion. The colors are high in chroma and value, stimulating to the eye and representative of the teams' high energy. The icy color of the flame may appear ironic at first glance, but in reality, the hottest point of a flame burns blue.
Biography
Isabel Snipes is a twenty-two year old senior graphic design major. Born and raised in Winston Salem, she has always had a passion for all things creative, from painting to photography to her eventual love of design. In her time at Salem, she has been very involved on campus as an Orientation Leader, Fall Fest design leader, and she is currently contributing to the Salem College Dance Company and Pierrettes' spring shows.