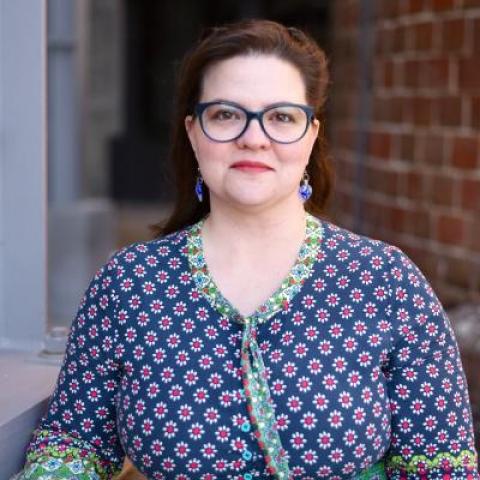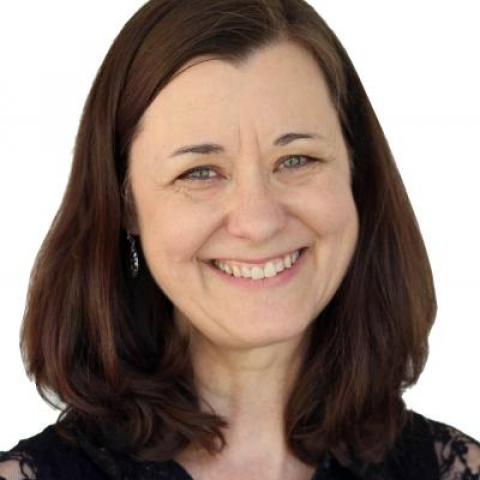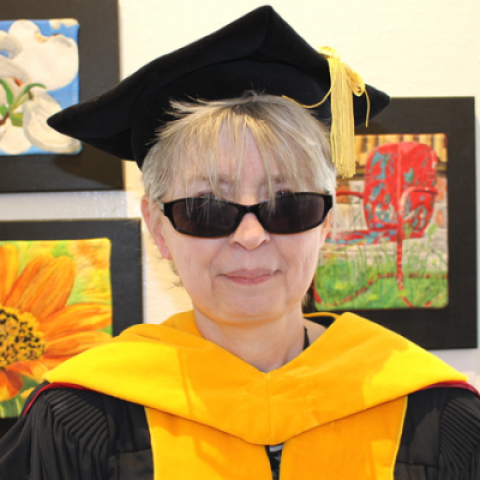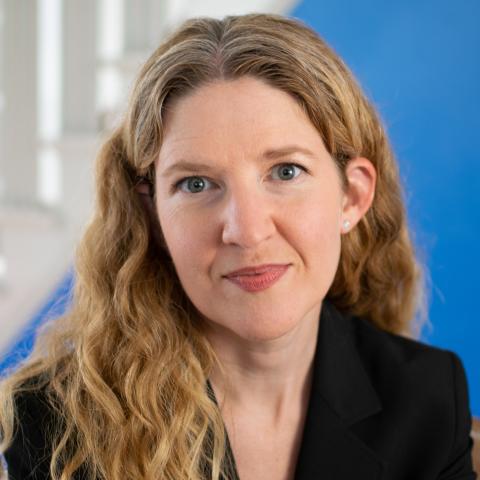 Presenter(s)
Dr. Spring Duvall, Dr. Diane Lipsett, Dr. Paula Young, Dr. Amy Zigler
Abstract
This closing session will offer a time of reflection and discussion facilitated by a multidisciplinary faculty panel featuring Professors Spring Duvall, Diane Lipsett, Paula Young, and Amy Zigler.
Biography
Spring Duvall, PhD, is Associate Professor of Communication and Media Studies at Salem College. She teaches courses like "Celebrity and Popular Culture" and "Health Communication." As a scholar, she is the editor of Celebrity & Youth: Mediated audiences, fame aspirations, and identity formation (2018) and the co-author, with Leigh Moscowitz, of Snatched: News Coverage of Child Abductions in U.S. Media (2016). Her research articles appear in the scholarly journals, Celebrity Studies; Communication, Culture, and Critique; Feminist Media Studies; Journal of Communication Inquiry; and Journal of Children & Media. When not conducting research or teaching about pop culture, politics, and identities, she can be found knitting and watching BBC crime dramas.
Diane Lipsett, PhD, is Associate Professor of Religion and co-director of Health Humanities at Salem. A scholar of first and second century Christian texts, Lipsett has particular interests in gender and the self; disability, health and healing; and religion and migration. Her publications include Desiring Conversion: Hermas, Thecla, Aseneth  (Oxford University Press 2011) and the co edited (with Phyllis Trible) Faith and Feminism: Ecumenical Essays (Westminster John Knox Press 2014), along with articles such as "Celibacy and Virginity" in The Oxford Handbook of New Testament, Gender and Sexuality (2019). She and her spouse, Richard Vinson, share five sons, three daughters-in-law (soon to be four), five grandchildren, and two cats. 
Paula Grafton Young, PhD, came to Salem College in 1993. Dr. Young came to Salem because it was exactly the kind of place she wanted to spend her career. She teaches courses such as probability, mathematical statistics, college geometry, real analysis, and the computer applications sequences, along with courses that support the new minor in statistics. When not teaching Dr. Young loves to write and talk about mathematics, including co-authoring Finite Mathematics, An Applied Approach, 3/e. She has also authored several supplements to accompany texts written by other authors; these supplements help to integrate graphing calculator and spreadsheet technology into lower-level mathematics courses, such as Finite Mathematics and algebra-based Calculus courses. Dr. Young is always interested in taking complicated mathematics and making it interesting and accessible to a wider audience.
Amy Zigler, PhD, is Assistant Professor of Music at Salem College. Her research and teaching focus on gender and sexuality in music, and (auto)biography in music. Her publications include articles for The Opera Journal and the Journal of the International Alliance for Women in Music, a chapter in the monograph Nineteenth-Century Programme Music and forthcoming chapters with Boydell & Brewer and Cambridge University Press, as well as the biographical liner notes for the Grammy-award winning premiere recording of Dame Ethel Smyth's The Prison. Dr. Zigler has also been a guest blogger for the Women's Philharmonic Advocacy, has served on the American Musicological Society's Committee on Women and Gender, and helps maintain the website, www.EthelSmyth.org. Outside of the classroom and the archives, she can be found at the piano as a member of the Winnfield Quartet.